Decorate your home with marble contact paper
Marble has become a synonymous of glamour when talking about decoration. We can normally find it in kitchens or bathrooms but it has many other applications. Due to the high cost of real marble, there are some imitations on the market but the cheapest and more effective is the marble contact paper. It allows you to decorate all that you can think of. Check the following options and notice how easy is to place them.
1- Marble tables
With just these elements (D'Deco contact paper, a cloth, scissors or cutter) you can change the look of any table. Which one do you like the most?
2- Decoration objects
We can decorate frames…
Or give a special touch to boring boxes…
Make a glamorous marble iBook case (or iPhone)…
Or keep you kitchen tools o pencils stored properly…
3- Kitchen decoration
Change the look of your kitchen without spending a lot of money. You won't need to change the furniture or even counter: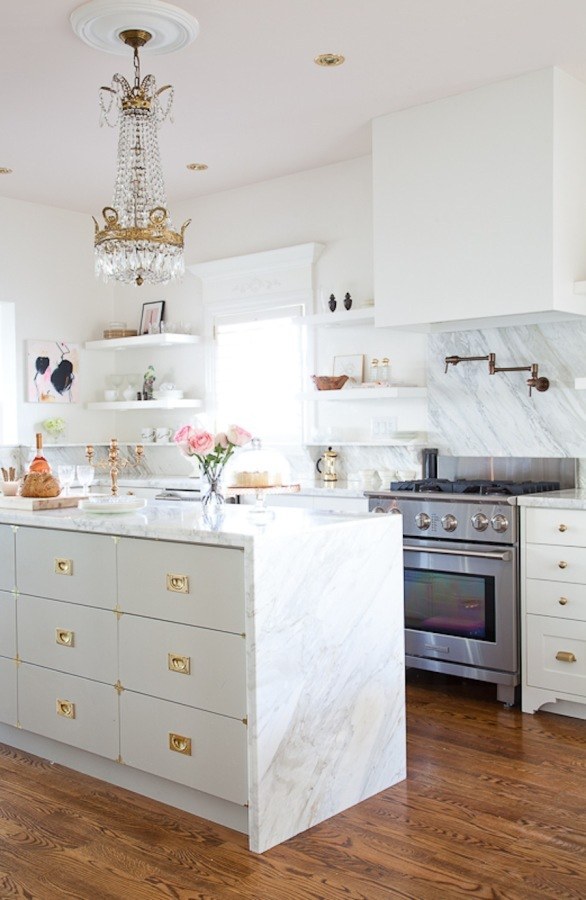 Even toy kitchens will look better:
4- Marble bathrooms
It's incredible how you bathroom can look better with just some contact paper…
And there are hundreds of applications for marble contact paper that we haven't mention. Which one would you recommend?